I can't be the only person out there who often eyes women who look put together and polished every single day with absolute envy. I have often found myself rushing around and just feeling a little less confident because of it. I was chatting to one of my readers on Twitter who commended me for always looking so 'put together' and some of my friends have said similar. It's always lovely of them to say, but I had never considered myself someone who was polished, I've just always done what I've done. So when it came to putting together this article I wanted to collate some of the things I do and the ways I have of looking put together in as quick as 25 minutes from bed to out the door.
So here we go.
1. Fake A Blowdry And Make It Last
You can either get a blow dry or fake one, if you're going to get a blow dry from a pro skip to the second part of this comment. If you're going to fake your blow dry then it's very easy. You only need to section off your hair and using a set of tongs for your hair length, tong, and clip the warm curls, spraying each with a holding spray. When you get to the top leave to sit until they are all cool.
Spray a texture spray liberally over the pinned curls and leave to dry, then unpin your hair and gently brush through the curls and define with your fingers.
You will now have fabulous hair. To keep your hair looking so good until you next wash it, grab your dry shampoo to keep your volume and bounce. At bedtime loosely plait your hair 3/4 of the way down and when you unravel it in the morning, define with your fingers and a round brush and dry shampoo if you need to. This will give you those big waves but also stop your hair getting pillow matted and allow you to hold onto that blow dry chic for longer.
2. Get A Manicure
Chipped nails, we've all had them and we tell ourselves no one will notice, but they do. One of the easiest ways to look put together is to get yourself a long lasting manicure. Gel, acrylic, professional or home polish. However you want to do it, a nice manicure will give you an easy win. It's worth a little extra expense to buy a long wear top coat or visit a salon for a 3 week manicure if it means not having to even think about your nails.
3. Wardrobe Staples
Staples, yup. I'm not just talking about Gap, I'm talking things you wear a lot, black tights, cardigans, white shirts, jeans whatever it is that forms the base of a lot of your outfits make sure you have plentiful supply so you can get rid of any that are old or ratty.
Organisation is key in this, declutter the things that are way past their best, the things you don't wear so that you have a closet space full of things that are all looking good. You don't have to spend a fortune, you can pick up your favourite staples from Primark, or invest in lint rollers to keep things in good condition, the secret is to stay on top of things.
4. Easy Preparation
We all love picking our outfits based on how we feel, but I'm going to be horribly boring for a minute and tell you that preparing yourself a little in advance can seriously cut down your morning routine and allow you to grab a coffee.
I'm a fan of the night before preparation, I said this on Twitter once and many of my followers were horrified, 'how do you know what the weather will be like' etc. Well you can look at the forecast if that helps but preparing your clothing the night before means you have more time to make sure everything looks great, is clean and you have awesome accessories. It can take all of ten minutes, but can save you so much time. No trying on 100 different things, no finding a stain as you're about to leave.
Pick out your outfit, put it on a hanger on the back of your door, sling your necklace and bag over the neck of the hanger, pick out your shoes and in the morning every thing is ready when you get out of the shower.
5. Have a Well Practised Beauty Routine
Most of the time we wear the same make up look, we may change the lipstick colour or switch into a new foundation but the fundamentals are the same. If you're going to look put together every day, then finesse the look you love and wear every day. Get your beauty box organised, so everything you need is close to hand and you aren't having to mess about looking for your favourite liner. Not having to root about cuts down the time and allows you to spend longer on the things you want to.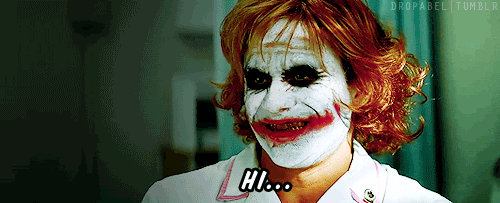 So those are my tips, what are yours for how to look polished with minimum effort? Now I've shared mine with you, you have to let me know.