Hello my loves, today I'm back for a quick 'Shantay you stay' product!
It takes a lot to light my product fire these days, I'm over most things, like a jaded old husk of a woman. To give you an example, the Too Faced/Kat Von D palette mash up just made me go 'meh' and reminded me of the make up sets you buy in toy shops for 7 year olds.
But sometimes things come round that excite me again and make me feel like the excitable ingenue I once was, those were the days. So what lit a flickering ember under me? Those fine folks from Indeed Labs that's what!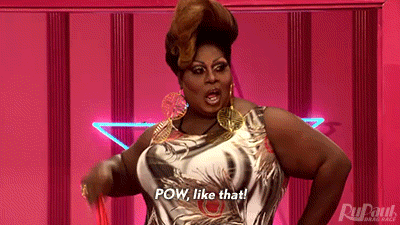 Indeed Labs have a small range of products but the ones I've tried have packed a helluva punch, I'd go into detail on them all but we'd be here all day. Today I'm talking about the fine Retinol Reface.
Now the lads at Indeed Labs don't pay me to say nice things, and the cheeky buggers don't even send me free things, (more's the pity) so I don't need to say one iota of nice, in fact I could be downright rude but I shan't because actually it's a really good product. I love Indeed Labs products, I have about 4 of them I'm using at the moment (Hydraluron, Nanoblur, Vitamin C24 and Retinol Reface) which will give you some indication of how great the brand is.
So Retinol Reface, is designed to get rid of texture and lines, hooray! These days I'm all about anything that will keep my skin smooth and this had good reviews along with a good pedigree from Indeed so I gave it a blast.
Well folks put it this way I am DELIGHTED. I noticed a difference the next day, I also used it on Himself who has more lines than me (he lives with me after-all) and I could see a difference in his skin within 2/3 days. Fine lines were really reduced and larger lines were softened, pores were minimised, I noticed this on the sides of my nose especially.
So here's what I'm saying, it gets rid of your lines and wrinkles, quickly, effectively, it evens out skin texture. The packaging is great, pump action so easy to use and no massive wasteful double glass jars. It just works, and lets be honest it's about time we deal with products that work quickly and effectively.
The best part? It's currently on offer in Boots for £13.99 at the moment. It's normally £29.99 so this is a big deal. I'm going in to stock up before the prices come back up and if it sounds good to you I'd recommend you do the same. A product that gets rid of your lines, wrinkles and texture issues for less than £14, yup thank me later babies!
Ingredients:
WATER/AQUA/EAU • DIMETHICONE • ISODECYL NEOPENTANOATE • ISONONYL ISONONANOATE • CETEARYL ALCOHOL • PROPANEDIOL • CAPRYLYL METHICONE • CETYL ALCOHOL • GLYCERIN • GLYCERYL STEARATE • PENTYLENE GLYCOL • DIMETHICONE CROSSPOLYMER • DIMETHYL ISOSORBIDE • 4-T-BUTYLCYCLOHEXANOL • CETEARYL GLUCOSIDE • PEG -100 STEARATE • SODIUM ACRYLATE/SODIUM ACRYLOYLDIMENTHYL TAURATE COPOLYMER • ISOHEXADECANE • XANATHAN GUM • HYDROXYPINACOLONE RETINOATE • POLYSORBATE 80 • GLYCINE SOJA (SOYBEAN) OIL • RETINOL • CARBOMER • POLYSORBATE 20 • PALMITOYL OLIGOPEPTIDE • PALMITOYL TETRAPEPTIDE-7 • ACACIA SENEGAL GUM • PROPYLENE GLYCOL ALGINATE • TOCOPHEROL BUTYLENE GLYCOL • CAPRYLYL GLYCOL • PHENOXYETHANOL