Buckle in babies, we're going to be here a while.
The thing about being a beauty blogger for so long is after a while you've tried everything, you've had most of the treatments, you've reviewed most of the new salons; but you've also lost the apprehension about treatments. Today I'm going to tell you, you can't lose your awareness. I did, and that's how I had one of the worst salon experiences of my life.
I've become used to frequenting salons, certificates are usually on the walls, I've got blase about checking them, we all ASSUME they know what they're doing. Not always so.
You guys have all read my cryotherapy posts with Advanced Non Surgical Solutions. I had a range of treatments and enjoyed them. While Claire was moving salon I wanted to have a boost of my cryotherapy, so looked for a local provider, enter Bespoke Cryotherapy NI, who then within the week had changed their name to
Cryotherapy NI
. I had discussed with the owner Thomas what I wanted, he was very vocal about his dislike of other cryotherapists, telling me they weren't trained, not doing the treatments properly, even down to, that he had trained them. Before I wrote this piece I went to them to ask about this, and they have shown me all their certificates and insurance, previous salons and training and I can confirm that they are absolutely trained.
So with a pinch of salt I bought 4 sessions in with Cryotherapy NI, they are based in a salon called 'Not So Plain Jane' which is on Ormeau Road, Belfast. I turned up for my appointment, but there was no-one there, so I had to wait for them to arrive. So after about fifteen minutes waiting, two people turned up, they didn't say hello or anything so I had no idea if this was who was meant to be performing my treatment. After another 5 or so minutes, the guy came and got me. Walking into the tiny sectioned room to Thomas, who runs the business and what I assume was his girlfriend, I didn't get her name, she didn't speak, she was on her phone.
I stood there like a lemon, no-one spoke to me, I got handed my client form to fill out which I did. Phone texting is still happening at this point. It's really awkward, there's not really any work to put me at ease, or talk to me. Once filled in Thomas grabs a tape measure:
'Do you want to lift up your dress'
So I'm there with my dress round my neck in just shorts, I don't know these people, there's no at ease happening, it's awkward, the texting is still happening. Either way it doesn't put you at ease.
The disinterest is palpable. But it's a treatment, we don't need to be best friends.
So finally we get down to it, and the treatment starts. I've had it done before, but I'm told, the treatment I had done wasn't right, they're going to do it colder and better. Instantly the running critique of another cryotherapist starts. Awkward.
'They like to wave it around don't they, that's not the proper way to do it.'
We start on my treatment, things are different, it is cold, obviously but with the lack of movement it's very noticeable. I'm no expert so I just let them proceed, they know what they're doing. The wand is being held on my skin and moved gradually over my stomach. There's critique about how short the treatment I had in the past was, we're doing 15 minutes on each side today, which is better apparently.
Texting is still happening.
It's starting to get sore, like I'm being pinched, Thomas tells me it should feel this way. Some people feel it pins and needles, some people pinching, for some it's a burning sensation. He tells me we're doing another 30 seconds. On finishing (I was glad) we had the very light massage, apparently the firm lymphatic I was used to was wrong, I'm wondering at this point if anything was right?
The texting ceases as the girl on my left does my other side. She still hasn't spoken, but it's ok Thomas is lecturing me about my eating habits, he seems shocked when I tell him I drink 3 litres of water a day, I think he was ready to lecture me about that too. It's the only thing that keeps my skin clear, I drink a lot of it!
Things are getting sore again, but I'm told this is normal, it's even joked about as I hadn't had it with my other treatments. I'm glad when we're finished it's been an odd, awkward experience and I couldn't have done more cold. I've lost 3" which is a bit disappointed when I'd lost double that my first week with a different cryotherapist, but I figure maybe it will continue.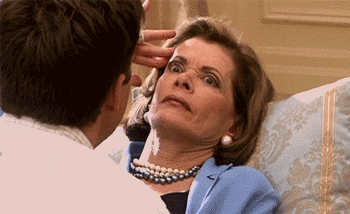 The aftermath
I get home, my stomach is tingly and a little numb in places, I'm drinking water, as I've been told I need to make sure to flush out my lymphatic system. After about half an hour my head's getting sore, through the day it's joined by nausea and I'm feeling very odd. I figure maybe it's dehydration or the rehydration and try not to think too much about it. The sickness is horrible, but I take some painkillers and have an early night. The next day, I roll over in bed and realise my stomach is no longer numb, it's sore. It feels tender to the touch, like a sunburn, it isn't fun. After a few hours, I decide to call into my local pharmacist to find out what I should put on it, she looks at it -(embarrassing in a crowded pharmacy btw) and tells me it seems to be a burn. I tell her what I've had done and she recommends sudocreme, as it's always worked well on my skin in the past with any burns I've had.
With the sudocreme, things are settling but they're still red, and tender, but less so. I contact Cryotherapy NI, and text Thomas, telling him I've had a reaction to the treatment, I can't proceed with the other three I have bought. He tells me they don't offer refunds, and to send him pictures. So I send him my pictures , the red stripes which the sudocreme has thankfully taken down a little.
I'm told the pharmacist doesn't know what they're talking about it's a contra indicator, there is no problem with my skin as if it was burnt there would be blisters, so I am not burnt and I should be able to have my next treatment the next day.
Well, my skin is sore, it hurts. Someone looking at a picture and telling me it is fine, does not wash with me. In having cryotherapy before I've never felt so sick, or had so much skin pain. It's tough to understand why as a professional you wouldn't be concerned if a client is telling you they're having a bad reaction to the treatment.
I used to work in a salon (Clarins fyi) I've reviewed, written about, and frequented salons for years now and I've
never known
a professional who when their client is showing them a reaction, and describing pain that they're in following a treatment, disregards it so thoroughly.
Never.
I'm not trying to be difficult at this point, but I'm flabbergasted, I cannot use the other three treatments I've bought, I won't put my body through this again, something isn't right and they don't seem to want to acknowledge that. Every text message is aggressive or dismissive, from the pharmacist not knowing what they're talking about, to there being nothing wrong with me. I tell him about the headache and sickness, clearly it didn't agree with me, surely it can't be safe to continue.
They have no problem continuing. I can transfer my treatments to someone else. No thanks.
I'm not being unreasonable, I'm only asking for a refund of the three I can't use. I've had to check the law at this point and I've found some reviews under the previous name which aren't very favourable. Someone describing lumps on their skin, and soreness like I had. Out of complete necessity I check with a trained cryotherapist. I tell them about the issue I'm having.
I tell them about my headache, nausea and general unwell feeling, and show pictures of my stomach. They tell me they're burns, which is what I suspected, they felt like sunburn, they're also is surprised as though I was told the nausea and headaches have nothing to do with cryotherapy when I mentioned it to them, the other cryotherapist tells me it sounds exactly like cryo-shock. My body has been subjected to the cold too long, which has put it into shock. They're pretty horrified at the 15 minute each side length, 12 is the maximum recommended.
At this point I don't know who to believe, but I checked the qualifications of this cryotherapist, and I've had treatments with them, I've never had any side effects or pain.
At this point the battle to try and get a refund for the sessions I can't use is ongoing, heels are being dug in. At no point has there been a whiff of concern about my skin or anything. I'm getting really fed up, every phone ding feels like a fight and it's just aggressive and downright mean.
Eventually, when I was filling out my form for Small Claims Court, I asked for their insurance details, upon asking I was given a refund with a note saying 'no hard feelings' which to me seemed odd, you can draw your own conclusions on that one, but after a week of back and forth it was a surprise.
I maybe could have let it go, but I saw some of my friends commenting on one of their facebook photos saying 'oh this looks good' and I just knew I had to say something. Cryotherapy isn't just about inch loss, it's pain treatment also, and imagine that was an elderly client, in for arthritis care and this had happened to them? I'm lucky, I'm 5'11 and there's plenty of me which probably tampered the effects of the cryo-shock, but someone smaller, older? I don't know if it would.
Here's what I took from this, there are people out there, I know of one for sure who have been really injured by this company, Cryotherapy NI, previously Bespoke Cryotherapy, previously Bespoke Laser (something?). I don't know what the deal is, if they haven't been trained properly, or trained at all? They did nothing but lie about another cryotherapist, when I was there (with regard to training, I've seen the certificates that prove this to be a lie).
It felt unprofessional, from slagging off other practitioners, to being on the phone all the way through a treatment, to how to deal with clients who have had a bad reaction or have been hurt by a treatment. It didn't feel like there was training involved. I can only give my opinion on that, there were no certificates on display, but it was very different from any treatment I've ever had. I may never know the actual truth, but I do know that my experience was awful,
that there are reviews out there detailing others' awful experiences too.
So my verdict is avoid them. In general you can ask to see certificates of qualification and insurance from any salon you go to. Don't be scared to ask! The nail salon I go to has walls heaving with all the certificates of their technicians so don't be afraid to check that the person you're letting work on your body knows what they're doing.
Here's some reviews from before they changed their name:
I went and had the Cryotherapy treatment on 28th July. The treatment itself was grand, no pain and the girl doing it was lovely. I had it on my tummy, hoping to see if it was worth booking a course of treatment to help shift my stubborn tummy fat, that i can't seem to lose by working out. When we measured the 3 areas of my stomach after, 2 remained the same and i only had half and inch off the other. The girl said it was the lowest result they have had, and people usually have between 1-7 inches off. So i still paid the £45 and left. On my way home i put my hand on my tummy to find these big hard blister type things running down the middle of my stomach. I went back terrified and the girl didn't know what to say, except it had never happened before. She took some pictures, rubbed aloe vera on it and said she would contact the manager so he could ring and speak to me about it. I never heard from him. The next day the lumps had settled into a long red mark, almost like a big birthmark down the whole centre of my stomach. 3days later, im still tender and most of the mark is away except for a bit on my lower tummy that looks like a burn. Im using bio oil on it, hoping it won't scar. I'm annoyed that i paid for the treatments and got no results, just left wondering if i've done lasting damage to my skin. At least i know its not for me.
The basement didn't smell good, like cats had been in there, the staff were very pleasant but the girl doing my facial had very long acrylic nails on which kept slipping up my nose as she tried to do my facial. They were not appropriate for working on someone's face, she couldn't use the cleansing pads, apply product or massage skin properly. It was probably the worst facial I have ever had. Acrylic nails slipping up my nose repeatedly was unnerving and uncomfortable. I felt she was just learning the technique / product and I only felt it on my skin occasionally, as though it was angled incorrectly or was being blocked by her hand rather than appliied to my skin. The other staff member opened the door three times and entered the room twice also which, when you have your eyes covered and are laying down was unnerving. It was impossible to relax and enjoy the experience. I wouldn't recommend to anyone, in fact I'd tell people to not to waste their money.